HELIPAD EXHIBITION CENTRE
HELIPAD EXHIBITION CENTRE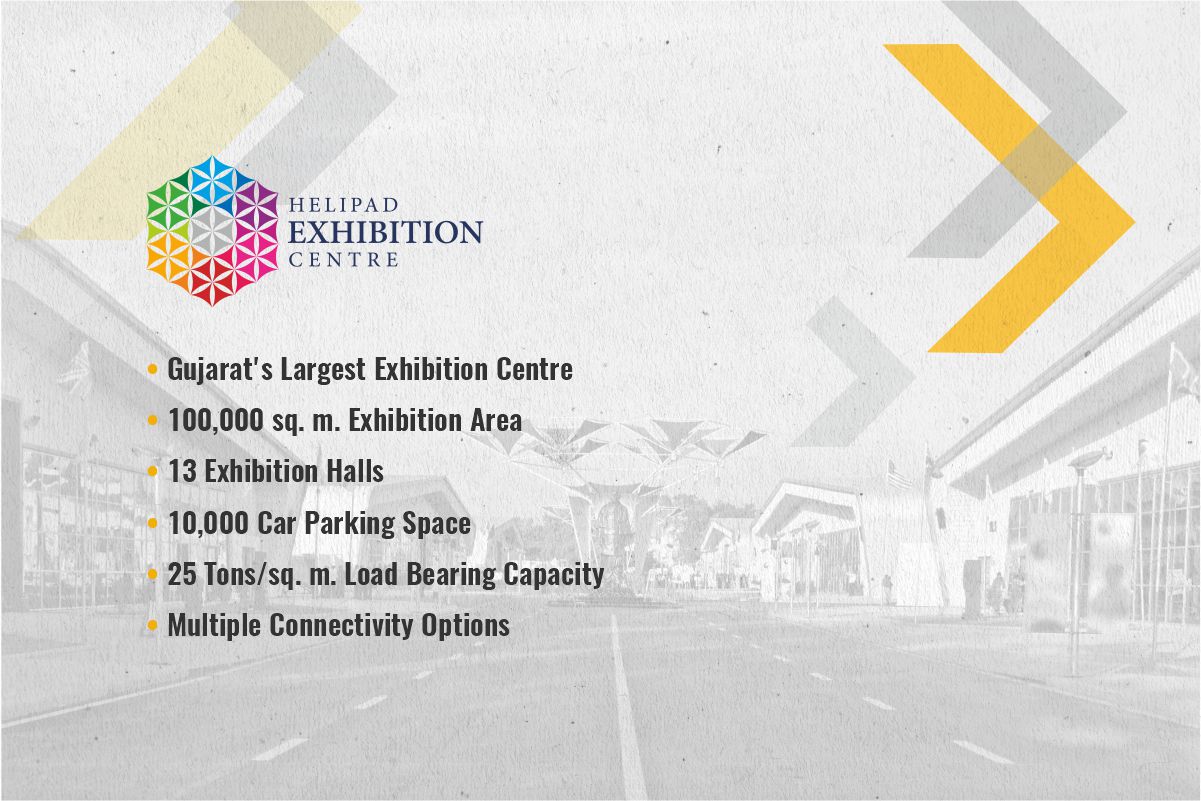 HELIPAD EXHIBITION CENTRE
The biggest Engineering and automation Manufacturers event.
Gujarat's Largest Exhibition Centre
100,000 sq. m. Exhibition Area
25 Tons/sq. m. Load Bearing Capacity
Multiple Connectivity Options
Developed by KDCL, The Helipad Exhibition Centre was built to fulfill the demand for cutting-edge infrastructure capable of hosting prestigious international events. HEC has hosted some of India's most exciting summits and exhibitions.
It is conveniently positioned in the lush green, tranquil surroundings of Gandhinagar, the well-connected capital of Gujarat, which is a major contributor to national GDP and exports and a leader in several sectors.